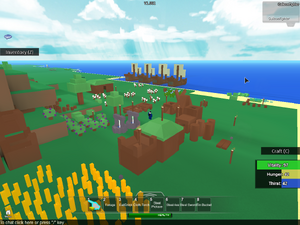 Vehicles
Vehicle Recipes
Land
Wooden Hull x2

Wooden Hull x4 + Rope x2

Wooden Hull x6

Sea
Raft
:
Tree Trunk x3

Wooden Hull x2 + Sail x1

Wooden Hull x4 Sail x2

Hull x8 + Sail x4 + Window

Materials
Wood Hull
: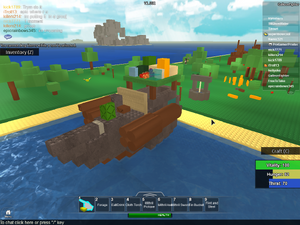 Tree Trunk x2 OR Large Tree Trunk OR Plank x2

Glass x2

Cloth x2

Cotton x3

Cotton Boll x3 
     or
Cotton Boll (Drop into cotton gin)

Ad blocker interference detected!
Wikia is a free-to-use site that makes money from advertising. We have a modified experience for viewers using ad blockers

Wikia is not accessible if you've made further modifications. Remove the custom ad blocker rule(s) and the page will load as expected.