The Seat is an item in Survival: Beginnings.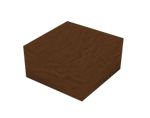 Overview
The seat it made with 1 bush stump.
You can attach it to ships or vehicle to have more space for other players to sit.
Sometime, the seat is used against attackers or to attack, by checking is in your inventory and pointing where the other player is, you can make him sit without placing the seat to slow them down, although this is AGAINST THE RULES and may result in a ban from the game.
Ad blocker interference detected!
Wikia is a free-to-use site that makes money from advertising. We have a modified experience for viewers using ad blockers

Wikia is not accessible if you've made further modifications. Remove the custom ad blocker rule(s) and the page will load as expected.